Dentist in Indianapolis, IN 46222
Dr. Sruthi Anne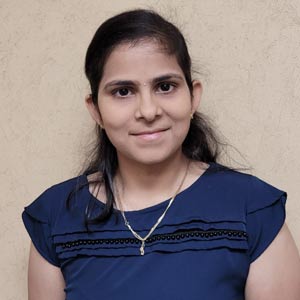 Background and Credentials
Dr. Sruthi Anne attended Sibar Institute of Dental Sciences in Guntur, India, where she received her Bachelor of Dental Surgery degree. In 2012, Dr. Anne moved to Fort Worth, Texas, where she completed her Master of Public Health degree at the University of North Texas Health Science Center in 2014.

She attended University of Southern California at Los Angeles, California earning her DDS degree in 2017. After graduating dental school, Dr. Anne moved to Evansville, Indiana, where she worked as an associate dentist. In 2019, Dr. Anne along with her husband moved to Carmel, Indiana, where she started working at Westend Dental. Now, Dr. Anne continues to work as a general/family dentist by providing restorative, pediatric, surgical and endodontic treatments.

As a dentist, her goal is to deliver quality, comprehensive care to her patients in a gentle and caring atmosphere. She enjoys gardening, baking, cooking and spending time with her daughter.