Dentist in Indianapolis, IN 46222
Dr. Vijaya Palaparthi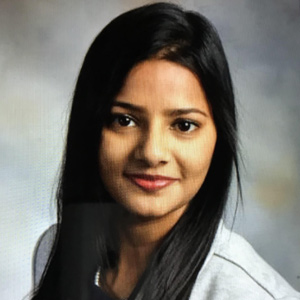 Background and Credentials
Dr. Vijaya Palaparthi earned her Bachelor of Dental Science in 2011 from India, and received her Doctor of Dental Surgery degree, from Indiana University School of Dentistry in 2018.

Dr. Vijaya is committed to provide finest quality dental care for adults and children to meet their unique-comprehensive dental needs, providing a range of services in Restorative, Endodontics, Prosthodontics, Cosmetic, Oral surgery, Invisalign.

She is committed to continuing education in all areas of dentistry to maintain progressive skills and to provide utmost care needed.

Dr. Vijaya is currently a member of American Dental Association, Indiana dental Association, Acedamy of General Dentistry.

When free she likes spending time with family and friends.