Dentist in Indianapolis, IN 46203
Dr. Jasmin Dhanjal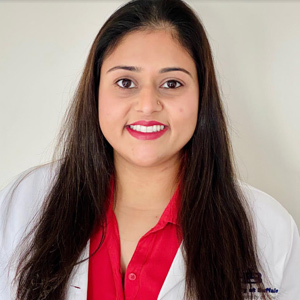 Background and Credentials
Dr. Jasmin Dhanjal received her dental training from the University of Buffalo School of Dental Medicine. After graduating in 2018, she completed a competitive hospital based residency program in Westchester County, New York where she gained additional post-graduate experience in all dental subspecialties. She is a member of the American Dental Association, Indiana Dental Association, and Indianapolis District Dental Society.

Dr. Dhanjal's extensive dental scope encompasses training in restorative and cosmetic dentistry, endodontics, oral surgery, pediatric dentistry, and community based healthcare. She is devoted to ensuring the continued oral health of all her patients and takes a thorough and precise approach to the dental care she provides.

When she is not working, Dr. Dhanjal loves to spend time with her family, cooking, and traveling.